This Week's Guests:
Bonus Episode 26: Wesley Freitas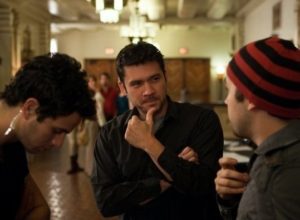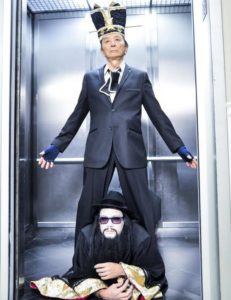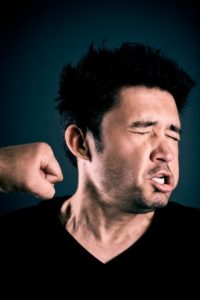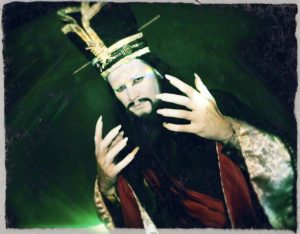 Wesley Freitas is a creative producer and writer who is responsible for three musical parodies, our favorite being Lo Pan Style. Growing up in Hawaii, Wesley says that Big Trouble in Little Chinawas on TV a lot and quickly became one of his favorite films. When he pitched his idea to combine the Psy's Gangnam Style and the cult classic to his filmmaker friends, they were all in. Not only did the final product get the twitter approval of Director John Carpenter, but also features Lo Pan himself, James Hong! We really shake the pillars of heaven on this episode of the Podcast Express!
Previous Guests:
Bonus Episode 24: Gerald Okamura, Jeff Imada, and Brian Imada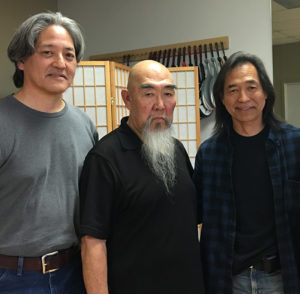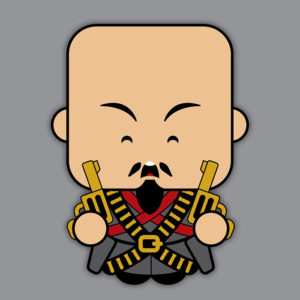 Born in Hilo, Hawaii in 1940. Gerald Okamura started Martial Arts with Judo in 1953. He has practiced Kendo, Aikido, Taekwondo, and he is currently a 5th degree black belt in Kung Fu San Soo. Gerald is a designer of various types of weaponry that has been featured in dozens of movies and publications across the world. In his first TV role, he was cast as a Shaolin Monk alongside David Carradine in the TV series Kung Fu. His first Movie role was with James Caan, Bo Hopkins, & Burt Young in a movie called Killer Elite.
A veteran actor with a 40 year career in the entertainment industry, Gerald has played an assortment of characters ranging from Yakuza, to Vampires, to bad Elvis Impersonators, to you name it. Although laughingly, Gerald is still looking to be cast as a leading man in a Romantic feature.
Check out his website at https://geraldokamura.com/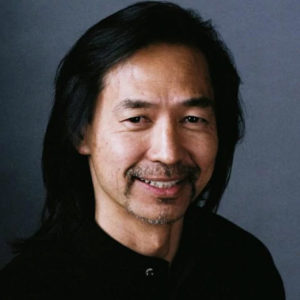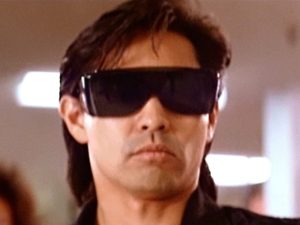 Since 1978, Jeff Imada has amassed over 400 credits in feature films, TV shows, commercials, and music videos as a 2nd Unit Director, Stunt Coordinator, Fight Choreographer, Technical Advisor, Stuntman, and/or Actor.
Imada's best known work as fight and stunt coordinator include Furious Seven (2015), Hanna (2011), The Book of Eli (2010), The Bourne Ultimatum (2007) and The Bourne Supremacy (2004), Fight Club (1999), and Blade (1998). Over the past twenty-five years, he has worked alongside directors such as John Carpenter, David Fincher, The Coen Brothers, and Tony Scott, and choreographed or appeared alongside Matt Damon, Tom Cruise, Brad Pitt, Denzel Washington, Brandon Lee, Nicolas Cage, Steven Seagal, Wesley Snipes, Clint Eastwood, Eddie Murphy, and countless others.
Check out his website at http://www.jeffimada.com/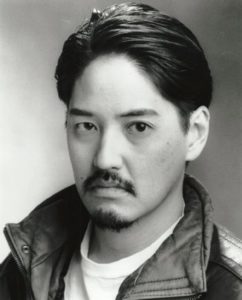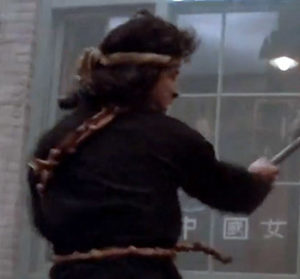 Brian Imada is an actor and stuntman with over 48 credits in films dating back to 1985. He is best known for his work in Big Trouble in Little China (1986) , They Live (1988), and Total Recall (2012). He is the brother of fellow actor / stuntman Jeff Imada.
Bonus Episode 22: Dan Panosian
Dan Panosian hails from Cleveland, Ohio and lives in Los Angeles, California with his wife and son. If he had a pet he would have mentioned it in the first sentence. But he doesn't. Without the company of a friendly animal, he began working for Marvel and DC Comics which led him to Image Comics. From there he branched out into the video game world and eventually film and TV. But the lure of comic books was too great and once again he was back in its lovely, full color embrace. Not content with merely making a living drawing, he co-created Drink and Draw, a popular social network of artists that gather at bars, taverns and lounges. Sure, he's won awards, but his true win is every smile he's received from a collection of stick figure illustrations he's produced in chalk outside his doorstep.
Visit www.danpanosian.com for more insight into his magical world. Or read his quickly written snippets on Twitter @urbanbarbarian if you're so inclined. Do you like square pictures? Perhaps his Instagram @urbanbarbarian will be more to your liking. It's your phone or computer. Choose wisely.
Minutes 95-99: Alan Howarth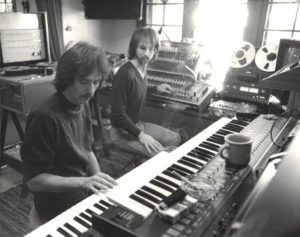 From scores to special sound effects, from Halloween stalkers to STAR TREK, Alan Howarth's electronic imagination has contributed to some of the biggest genre films of the '80s. Alternately wearing the hats of both composer and sound effectsman, Howarth has collaborated with John Carpenter on the music from nearly all of his movies starting with ESCAPE FROM NEW YORK; he's provided sound design and effects for POLTERGEIST, RAIDERS OF THE LOST ARK, all the STAR TREK movies, THE HUNT FOR RED OCTOBER, Coppola's DRACULA, TOTAL RECALL, and STARGATE, among others. As a composer, he's scored all or part of all the HALLOWEEN films, composed music for RETRIBUTION, THE DENTIST, and others.
Please visit Alan's website at https://www.alanhowarth.com/
Minutes 90-95: Rob Heinsoo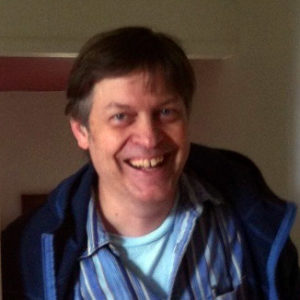 Rob Heinsoo didn't entirely grok Big Trouble in Little China the first time he saw it in the 80s, but by the time he was a game designer in the 90s, working on games about Hong Kong action movies, he realized what he had missed. Rob is the designer of dozens of tabletop games, including the roleplaying game 13th Age, the card game Three-Dragon Ante, lead design on the 4th edition of D&D, and the deckbuilding game from Upper Deck that got him invited to this podcast . . . Legendary: Big Trouble in Little China!
You can find Rob at robheinsoo.blogspot.com and at @robheinsoo.
Check out the Legendary: Big Trouble in Little China game on Amazon.
Minutes 85-90: Sid Bridge and James Rodatus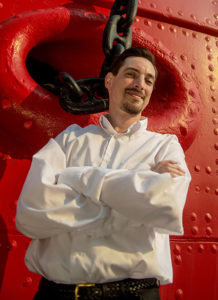 Sid Bridge (@SidBridgeComedy) is an orthodox Jewish father of five who loves to work on cars, plays the bass guitar and wears cowboy boots. He has five years of comedy experience in a variety of settings including comedy clubs, corporate events and fund raisers.
Sid is a Co-Founder of Geek Night Comedy, a geek-themed comedy/improv show that runs quarterly at the Virginia Beach Funny Bone and tours Funny Bone/Improv clubs as well as numerous conventions. Sid runs the weekly open mic show at Cozzy's Comedy Club of Newport News, the longest running comedy club in the state of Virginia. He has featured at Cozzy's and at the Comedy Club of Williamsburg.
Sid co-hosts the Reels & Wheels Podcast along with comedian James Rodatus.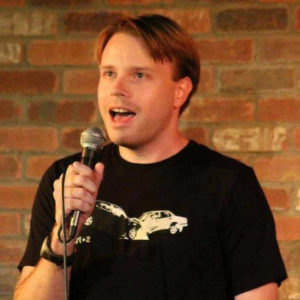 James Rodatus is a dad, stand up comic, and pretend race car driver who co-hosts the Reels & Wheels Podcast with his friend and fellow comedy car guy, Sid Bridge. He has regularly performed with the Geek's Night of Comedy and comedy clubs and conventions. You can find James in comedy shows and autocrosses around Atlanta.
His greatest professional accomplishment enabled him to combine his love of cars and comedy while working as an announcer at the SCCA's Solo Nationals.  It paid nothing, but it got him out of a monsoon while everyone else worked outside.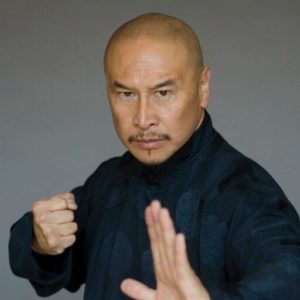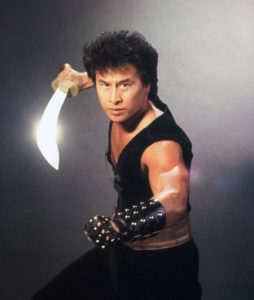 Raised in South Central Los Angeles, James Lew's destiny was to answer a cattle call in Hollywood for the hugely popular Kung Fu television series. He went on to star in the now collectible Hong Kong film, Young Dragon. He made the move to big budget studio films in 1984. John Carpenter handpicked him as the Martial Arts Choreographer for 20th Century Fox's now cult film, Big Trouble in Little China.
James was voted "Favorite Action Star" by fans of Inside Martial Arts magazine. Internet fans voted him into the Hall of Fame in the Martial Arts History Museum. Inside Kung Fu Magazine inducted him as one of the "Martial Arts Greats" alongside legends as Bruce Lee, Chuck Norris, Steven Seagal, Jean-Claude Van Damme, and his longtime friend Jackie Chan.
Minutes 75-80: Stephen Escudero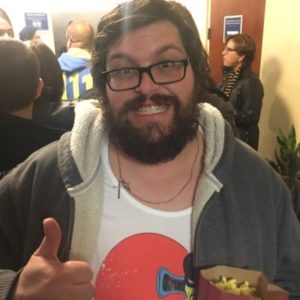 Stephen Escudero is an aspiring filmmaker, writer, podcaster, humanitarian, and blogger. He loves comic-books and movies, and he hosts the official podcast of Vundablog.com with the Vundacast. He also hosts the BTiLC podcast, the official un-official podcast all about Big Trouble in Little China.
Stephen grew up on the mean streets of Miami, where he always showed a penchant for talking about unimportant garbage. He's always been a movie fan, and his top 10 favorite films are Big Trouble in Little China, Hellboy, Easy Rider, The Magnificent Seven, Total Recall, Back to the Future, Dazed and Confused, Boogie Nights, From Dusk Till Dawn, and The Big Lebowski. His goal is to make his own independent feature film, continue to produce the Vundacast podcast and BTiLC podcast, and keep on writing comic books.
Minutes 70-75: Ian Kezsbom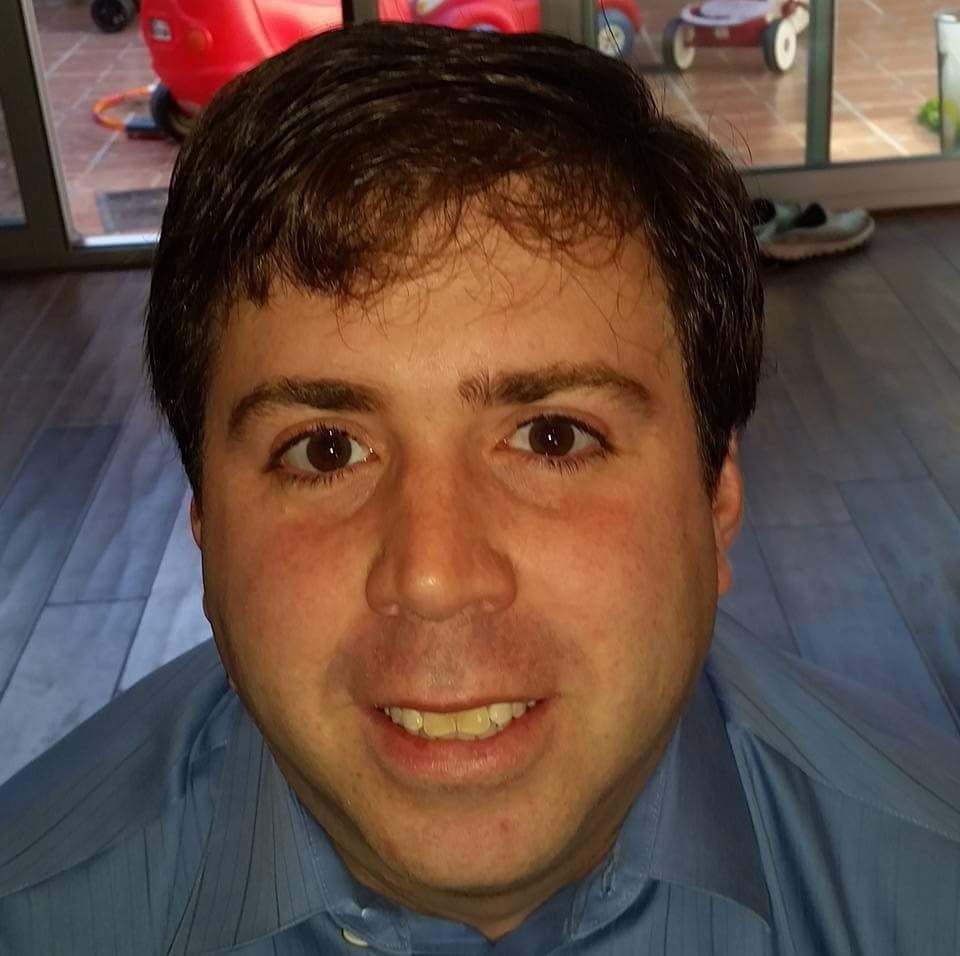 Ian Kezsbom is a film and television editor living in Los Angeles. He's worked on such shows as "Battlestar Galactica," "The League," "Flaked," and most recently, the Netflix series "Love." He is also a board game collector and avid sports fan. He's been a "Big Trouble" fan since the first time he saw it as a kid.
Check out some of Ian's work at Fuzzbom Studios.
Minutes 65-70: Crystal Beth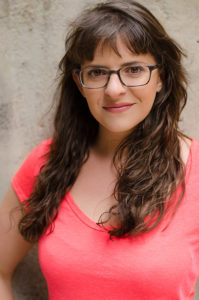 Crystal Beth is a NYC based comedian and podcaster who has been watching movies since forever. She is co-host of the video game podcast Unlimited Lives on Cave Comedy Radio and her work has been seen on College Humor, Funny or Die, MTV and HuffPost. Crystal has also had the pleasure of being a guest on Star Wars Minute, Back to the Future Minute, Alien Minute, Indiana Jones Minute, Ghostbusters Minute, Wrath of Khan Minute, Airport Minute and finally 5 Minutes of Trouble. You can follow her on Twitter @TheCrystalBeth
Fun Fact: She thinks she is better at watching movies than most people.
Minutes 60-65: Daven Hayes and Kai Roath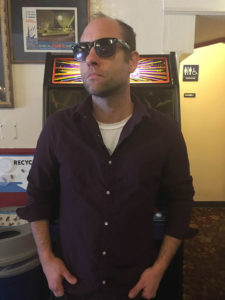 Daven Hayes is the General Manager and projectionist at the Historic Balboa Theater in San Francisco, California, as well as host of the Balboa Theater's Night Skies series which showcases sci-fi and other genre films of the late 70s and 80s. If and when he's not busy keeping the theater going, he is busy playing in bands around the city and making films.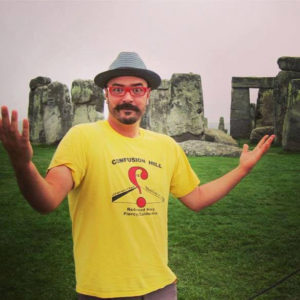 Kai Roath is the Presenter of the Super Shangri-La Show and the Ambassador for Confusion Hill. He has spent 5 weeks in remote areas of Nepal collecing Yeti folktales, has dug for Blackbeard the Pirate's treasure, and has traveled the world with a passion for ancient archeology, ghosts and monsters.
Kai currently works for a travel adventure company which helps him get around even more. He plays in a few goofy bands, such as Thee S'Lobsters, currently lives in San Francisco, and is a Pisces. His favorite things to eat are shrimp cocktails and french dip sandwiches. He also loves anything supernatural.
Minutes 55-60: Asterios Kokkinos
Asterios Kokkinos is a comedian who's written and performed for The Nerdist, Geek & Sundry, National Lampoon, Screen Junkies and Cracked.com. His web series Admiral Ackbar's Ads has been viewed hundreds of thousand of times worldwide. He's been featured on NPR's Marketplace, and currently edits the critically acclaimed comics and comedy anthology The Devastator. His work has been praised in USA Today, Forbes, The Huffington Post and The Onion AV Club. He enjoys Babylon 5, yelling at the TV with his father, and naps.
Learn more at asterioskokkinos.com.
Lia Chang is an actress, columnist, and photographer who has appeared in numerous film and TV roles, including Big Trouble in Little China as a Wing Kong Staff Guard.
She was a syndicated columnist for KYODO News in New York from 1995-2004, and her in-depth features and photographs have appeared in major magazines and newspapers across America. Avenue Magazine named her one of the "One Hundred Most Influential Asian Americans" in 1997. She is featured in Joann Faung Jean Lee's book "Asian American actors: oral histories from stage, screen, and television".
Selections of Lia Chang's archive of Asian Pacific Americans are now in the Lia Chang Theater Portfolio in the APA Performing Arts Archives housed in the Library of Congress Asian Division's Asian American Pacific Islander Collection. In addition, portraits from Lia's Asian American Pioneer Series are published in Chinese Americans: The Immigrant Experience by Peter Kwong and Dusanka Miscevic.
For more information about Lia, please visit her website at www.liachang.com.
Minutes 45-50, 25-30: Audra Wolfmann
Audra Wolfmann is a writer, editor, actor, model, burlesque MC, and filmmaker living in San Francisco.
After earning an MFA in Creative Writing from Mills College at the turn of the century, Audra went on the write for magazines, blogs, anthologies, and co-wrote/directed/produced the short film Souls of Splendor.
As an actor, she has appeared in numerous independent films and onstage with The Thrillpeddlers, The Primitive Screwheads, and TCH Productions. She has also been active in the burlesque revival since 2004 as one of the few female MCs, Odessa Lil. In 2012, she began producing her internet burlesque comedy talk show SPEAKEASILY.
She is proud to be Miss Noir City 2013 and 2015, and will never give up the title if she has somethin' to say about it.
Minutes 45-50: Lena Horowitz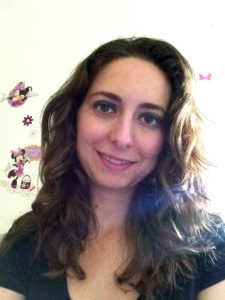 Lena Horowitz is a pun-filled girl with green eyes and speech-language pathologist who only saw Big Trouble in Little China after being introduced to it several years ago by co-host Josh Horowitz. She is a fluent Russian speaker who enjoys dancing and being a mom to her two kids.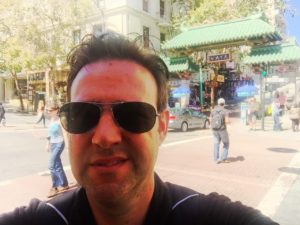 Pete Mummert is a co-host of the Indiana Jones Minute podcast, a show that the AV Club once hailed as "not nearly as tedious as a thing like this could potentially be."  He lives with his wife and two cats in San Francisco where he spends his nights bussing tables at the Dragon of the Black Pool Cantonese Restaurant.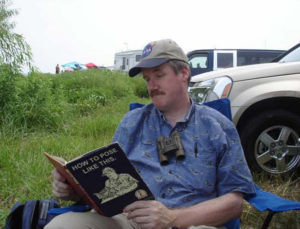 Jim O'Kane is a fellow podcaster, and creator of The TV Single Dads Hall of Fame (www.TVDads.com). He's also an actual internet meme – – just Google "how to pose like this" and click on the "Images" tab.
When not creating substantial internet content for the unwashed masses to enjoy, he's spending his final years building websites for money and providing opportunities for friends to claim they know a bona fide "rocket scientist." Yes, really – he's got a Master' s degree and everything. Oh, and he was an extra in "Logan's Run" but he's not going to do a Logan's Run Minute.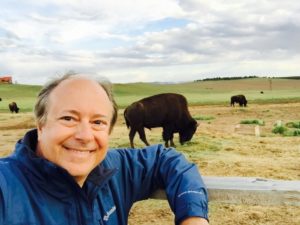 As an award winning writer/producer for HBO, Mark Cerulli conducted over 100 celebrity interviews and was one of the original producers of the HBO Buzz, their long-running behind-the-scenes series. While at HBO, Cerulli became the first and only staff member to have an original screenplay optioned by the company.  He also wrote episodes of Nickelodeon's Hey Dude and Clarissa Explains It All; produced & directed the DVD documentary, Halloween: Unmasked, as well as DVD docs on Halloween 4 and 5 and two James Bond classics.  More recently he wrote and produced content for EPIX, including Twist & Shout: The SAW Story and created fund-raising videos for the personal charity of Bruce Springsteen's manager.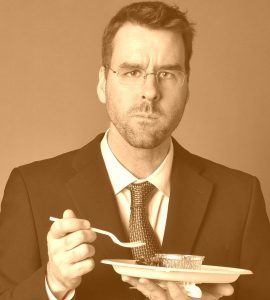 Tom Taylor is the co-host of both the Indiana Jones Minute and Caddyshack Minute podcasts. He is also the author of the young adult novel In Memory of Todd Woods, which you would love.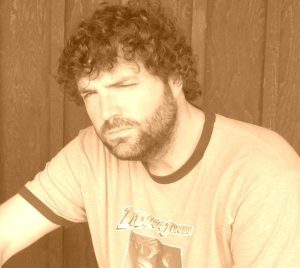 Gerry Porter is the co-host of the Indiana Jones Minute. Since seeing Raiders of the Lost Ark, Gerry has been inspired to search the globe for rare antiquities. Actually drums. He's known Tom since birth, and Pete since their days at Marshall College, and believes that in a fight between Han Solo and Indiana Jones, we all win (until we all lose).  When Gerry's not shooting craps with the "bad egg" Hovitos, he's installing Xboxes in every hut and slipping "Fortified Sunny D Jungle Punch with Pampas Berries" into every thatched lunch box.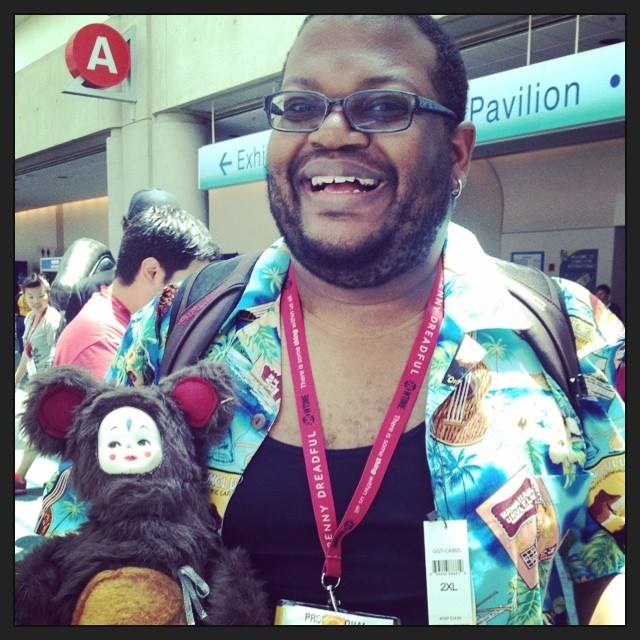 Desmond Miller is a long-time comic book lover and all-around geek extraordinaire. When not reading or watching shows and movies about comics. Desmond is busy talking about them on the podcast The Geek Chat!
Check out all 5 seasons on Soundcloud.
Alex Robinson is the co-host of the Star Wars Minute, the legendary podcast that started the movies-by-minutes phenomenon, as well as other podcasts including Alphabeatical. He is also the author of several graphic novels, including "Our Expanding Universe".
Pete the Retailer also co-hosts the Star Wars Minute, as well as Alphabeatical. According to starwarsminute.com, Pete was once identified by the New York Post as NY's 'most hardcore' Star Wars fan.
Minutes 15-20: Dennis Ruel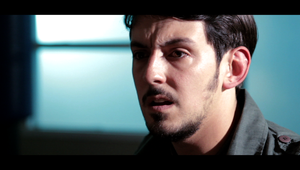 Dennis Ruel was born and raised in the SF Bay Area, and has been training in the martial arts since 1994. Being a huge fan of American and Hong Kong action movies inspired Dennis to start making his own films. In 2006, he joined an independent martial arts film making group, "The Stunt People." In 2016, Dennis released his first feature film, "Unlucky Stars," an action/comedy in the tradition of late 80's and early 90's Hong Kong Action Films.
Currently residing in Los Angeles, Dennis is now pursuing a career in the film industry as both an actor and stunt man.