One Crazy Summer
Watch the trailer for the film, which included Donald Li's other 1986 film role.
Kim Cattrall as a Vulcan
Our Miss Law played Lt. Valeris in Star Trek VI – The Undiscovered Country.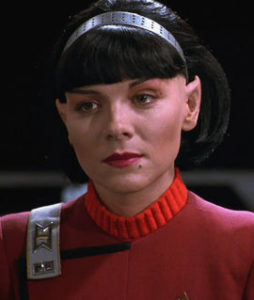 It appears that Brett's story about Kim Cattrall's impromptu posing session was corroborated in an article in a 1992 issue of Cinefantastique. See the Wikipedia article…
Chinese Have a Lot of Hells
Here's an article that gives a basic floorplan of Chinese Hells…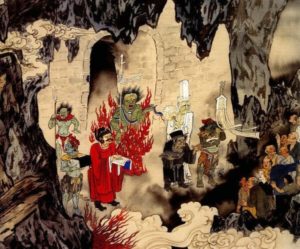 Here's a detailed Wikipedia article as well. It even discusses the Hell of the Upside Down Sinners (Scales and Hooks torture).