The Batpole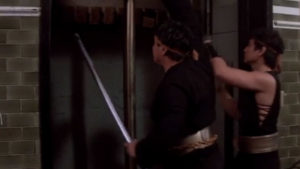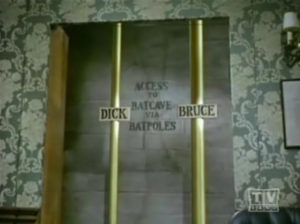 Egg's fire pole vs. the Batpole.
Carter Wong – 1985
Footage of the great Carter Wong doing many of the same moves from the ceremony scene, from a 1985 Public Access show.
Carter Wong – 2016
Here's Carter Wong in 2016 during a Brazilian martial arts event. Still the real deal.
The Martial Artistry of Peter Kwong (Rain)
Footage of Peter Kwong at the Japanese American Museum screening of Big Trouble in Little China in 2015, complete with an impromptu sword demonstration.
Making the Bug Monster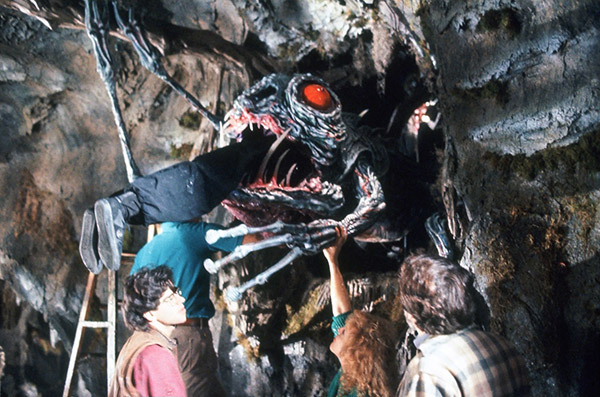 Here's a very detailed article about the process behind making the monsters of BTLC, including the Chinese Wild Man, Eyeball Guardian, and the Bug Monster.