Toys For Cheap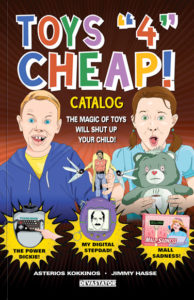 Check out Asterios Kokkinos' newest graphic novel "Toys 4 Cheap"
The Tunnels Underneath San Francisco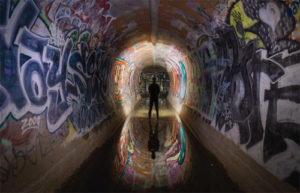 Here's a great page that has some never-before-seen pictures of the sewers under San Francisco (and presumably Chinatown).
We're Alive, Let's Kiss!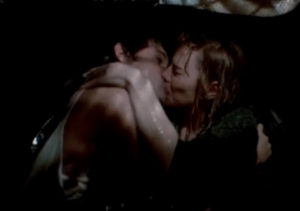 Here's a page that discusses this classic movie trope.
And here's Roger Ebert's full glossary of movie terms.
Gerber Mark II Fighting Knife

Here's the Wikipedia page all about Jack's Magic Gerber Mark II.
It's for sale on Gerber Gear's website for $133 if you want one.
Baby food and supplies by Gerber are here.
Egg's Tour Bus
According to this interesting article celebrating the 30th anniversary of Big Trouble in Little China, Egg's Tour Bus that gets shot up in this minute is a 1936 White Motor Company Model 706 Park Tour Bus.
You can actually ride Egg's bus from the film when you visit Yellowstone National Park. See this article for details. Just ask to ride the bus called "Hollywood."